Stay Wild Expo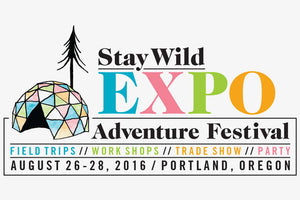 Our Friends at
Stay Wild Magazine
are hosting the worlds first Adventure festival and we are thrilled to be a part of action (we will have an exhibition space and we made some sun dyed leather VIP bracelets and patches for em). The EXPO promises to delight with two days of Field Trips, Workshops, A Makers Market, Musical Performances, Drink drinking, Food Eating, and Good Timing. Come join us! 
THE EXPO IS FREE AND OPEN TO THE PUBLIC
August 26-28, 2016 // PORTLAND, OREGON
World Forestry Center // 4033 SW Canyon Rd.