Dirt Quake!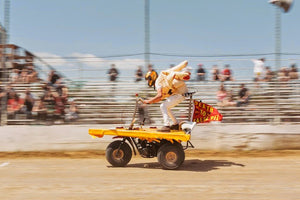 Thats right folks, its the third annual DirtQuake USA up at Castle Rock WA
, brought to you by
Sideburn Magazine
, See See Motorcycles and
Harley Davidson
!! Join us June 17th-18th for this heart jumping, leg jolting, head spinnin', go-fast and turn left extravaganza !!!  It will be a sight to see, a grand spectacle, fun for everyone. A swap meet, vendor row, free bike show and of course, RACING!